Wallsend Parks
Three adjoining Parks make up Wallsend Parks; Prince Road Arboretum, Richardson Dees and Wallsend Civic Hall Grounds.  Habitats include formal parkland, a small pond, a freshwater stream, woodland and ancient grassland and scrub. The parks recently benefited from a 7 million restoration, which has improved the facilities and surrounding environment.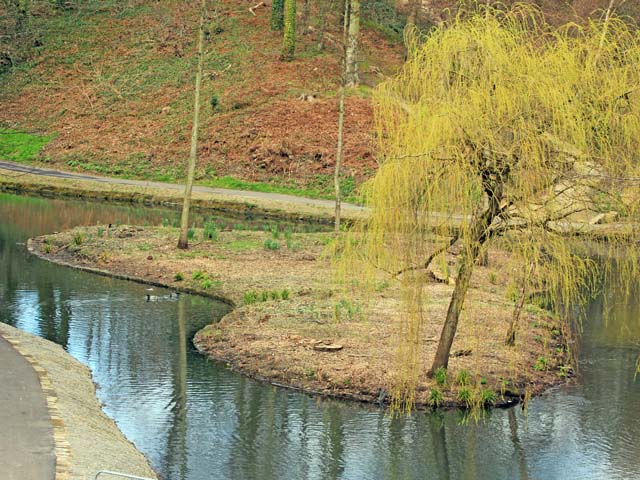 Wallsend Burn and Dene –
A Local Nature Reserve
The parks are also attached to an important wildlife corridor 'Wallsend Dene', which has been designated a Local Nature Reserve since 2005 and 'Wallsend Burn' which meets up with the River Tyne.
Key Species to watch out for include Bullfinch, Grey Wagtail, Great Spotted Woodpecker, Long-tailed Tit, Nuthatch, Treecreeper, Kingfisher, Redpoll and Siskin. During the spring/summer months, Blackcap, Chiffchaff and Willow Warblers are resident and can often be heard singing.  The site is home to a wide variety of woodlands birds, Mallards, Moorhen and a small selection of waders such as Redshank and Curlew, which favour Wallsend Burn during low tide.  As Wallsend Burn meets the River Tyne Mute Swans can often be found, together with over half a dozen species of Gull, which includes Kittiwake in the spring summer months from the 'Tyne Kittiwake' colonies.

Other wildlife to watch out for can include Foxes and Grey Squirrels.  As the sun sets and the moon comes out Tawny Owls can be heard and there are a variety of species of Bats that live nearby.  Water Voles have also made a return and if you are extremely lucky you can find them in Wallsend Burn or Richardson Dees Park.
In the autumn and winter, migrants such as Redwing can be easily found. Some years Waxwing and Brambling come to visit. Recent highlights have included a breeding pair of Tufted Ducks and visiting Goosander, Mandarin and Pheasant.  Mistle Thrush and Song Thrush can often be seen on Wallsend Green adjacent to the Hall Grounds.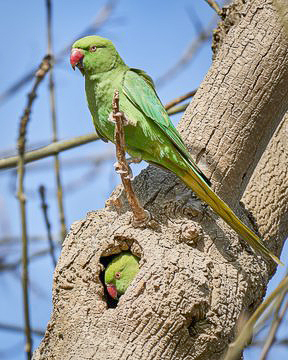 Three species of Crow love this location; Carrion Crow, Jackdaw and Magpie.  Birds of Prey, such as Kestrel and Sparrowhawk are often in attendance, especially as you travel into Wallsend Burn.
"Have you seen the Parakeets yet?"
As Ring-necked Parakeets have expanded their range from Walker to the west end of Newcastle, they have also in recent years moved into North Tyneside and can now be heard in Richardson Dees Park if you are lucky.  At this time they usually just come to visit and explore.  It is expected however that in time the Parakeets will become resident and continue to expand their range further into North Tyneside.  There has also been sightings of this very clever bird in Northumberland Park in North Shields, North Tyneside.
County
Tyne & Wear, North Tyneside.
Habitats
Woodland
Freshwater Stream
Ancient grassland & Scrub
Small Pond
Formal Parkland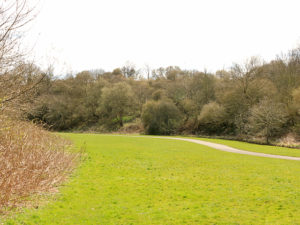 Access
There is free access to the Dene, Burn and the three parks.
Facilities
There are toilets and shops in the nearby town of Wallsend.
Parking
There is free and paid parking available in the nearby town of Wallsend.
Additional Information
North Tyneside Council maintains the site. There is an information sheet with a full colour illustrated map on the the council's website at www.northtyneside.gov.uk